The posterior access to the hip joint is the world leader, followed by the lateral and antero-lateral access. The most frequently used approach internationally is the posterior approach, which is nowadays very often performed very gently as a mini-posterior approach. In this case, getting up and walking is possible immediately, i.e. already in the OR department. The direct anterior approach is gaining a little more importance, as it is advertised as a particularly gentle minimally invasive approach. A disadvantage of the anterior approach: lack of expandability of the access in case of problems.
Recovery is particularly fast in the rear and side-front accesses, as there is no impairment of the muscles required for stability and safety. The cutting lengths are the same. Gait pattern studies show the advantages very clearly.
A recent study shows similar results for the different approaches in terms of infection and revision rates (Implant Survival After Minimally Invasive Anterior or Anterolateral Vs. Conventional Posterior or Direct Lateral Approach: An Analysis of 21,860 Total Hip Arthroplasties from the Norwegian Arthroplasty Register (2008 to 2013)).
Comparison front to rear access ENG by Richard Sweet, M.D. /USA
Graphically, the visibilities at the pelvis are well shown below (green circles: clearly visible, red crosses: not visible)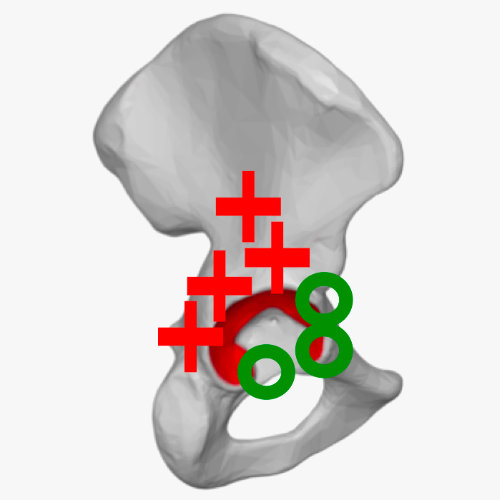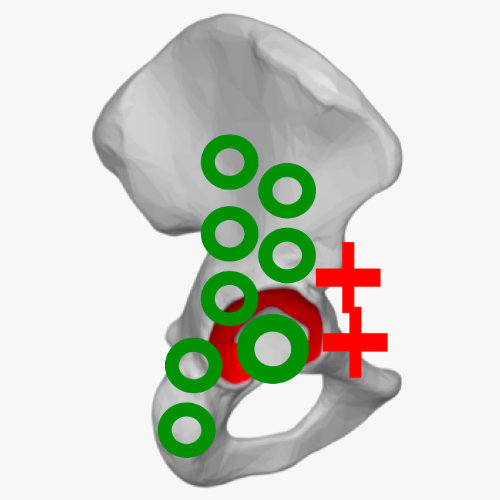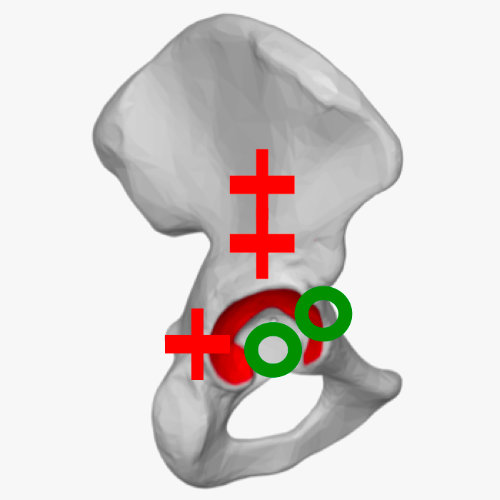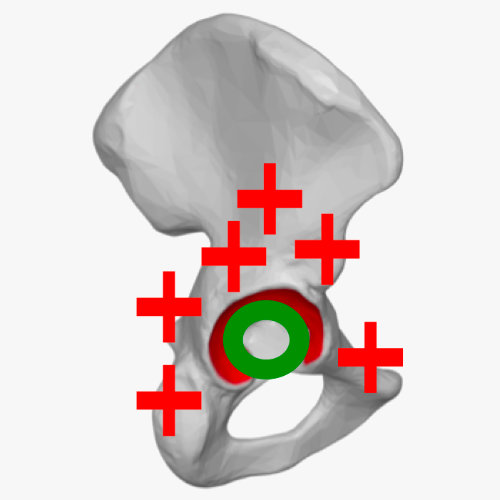 (with friendly permission of Dr. Rolf Schipp)
This is important for revision procedures and also influences the choice of access for the primary procedure.